Tradition redefined with worldwide influences
We share the love to the product, craftsmanship and precision.
Here, passion meets the art of cooking.
Pleasure and perfection are what drive us.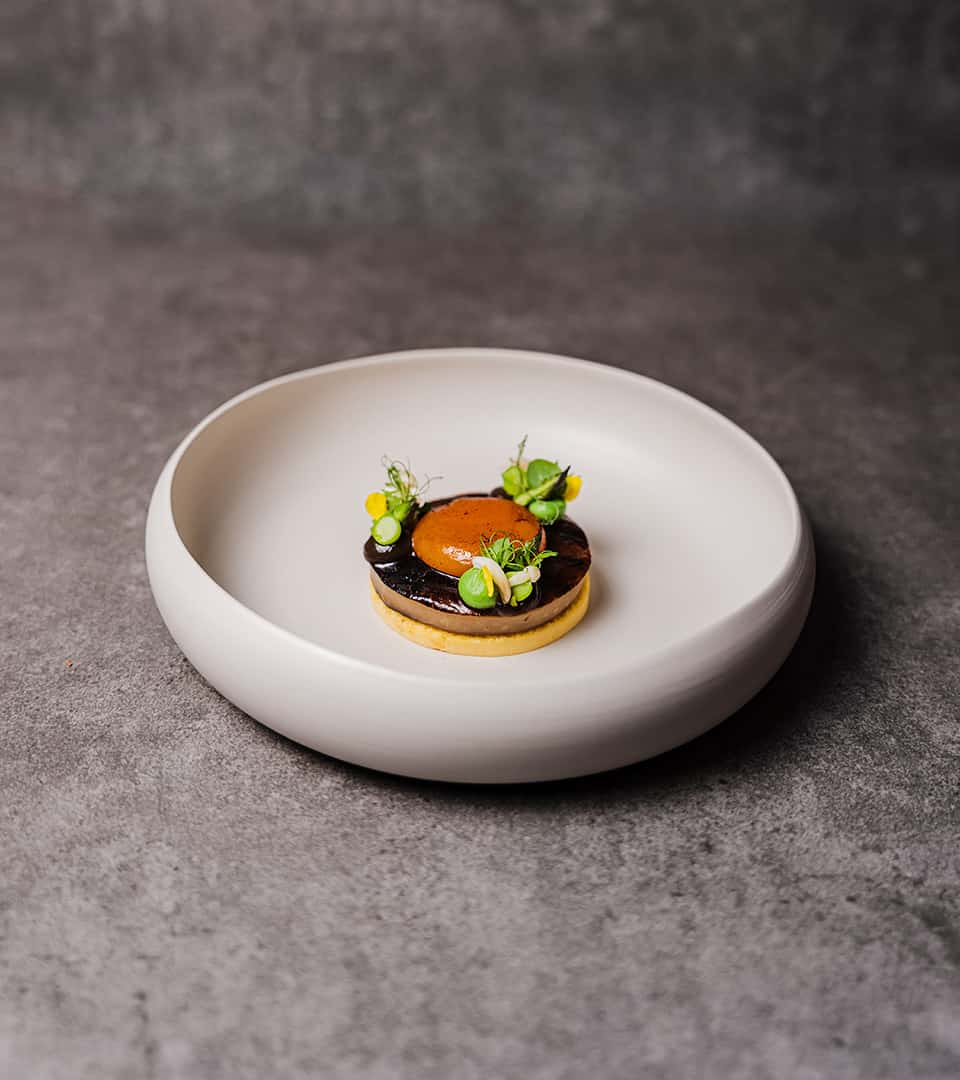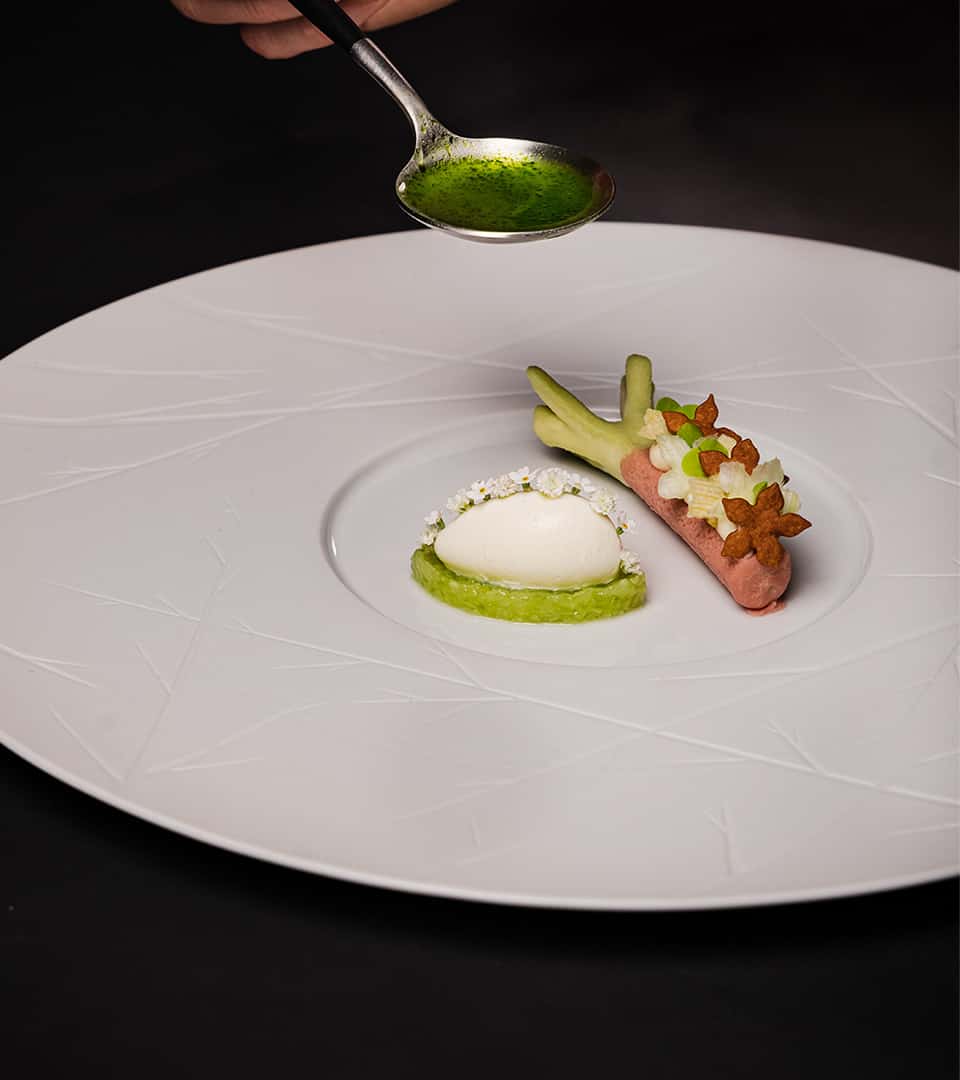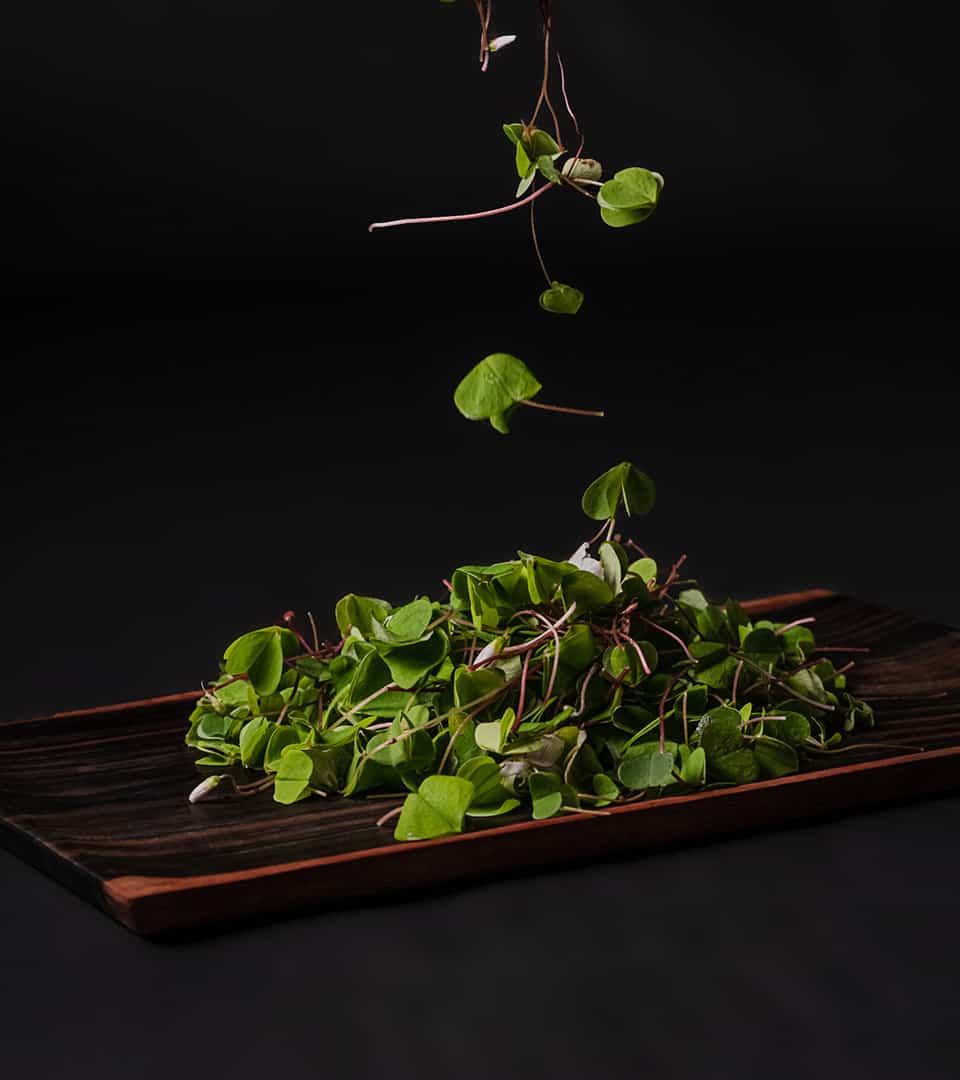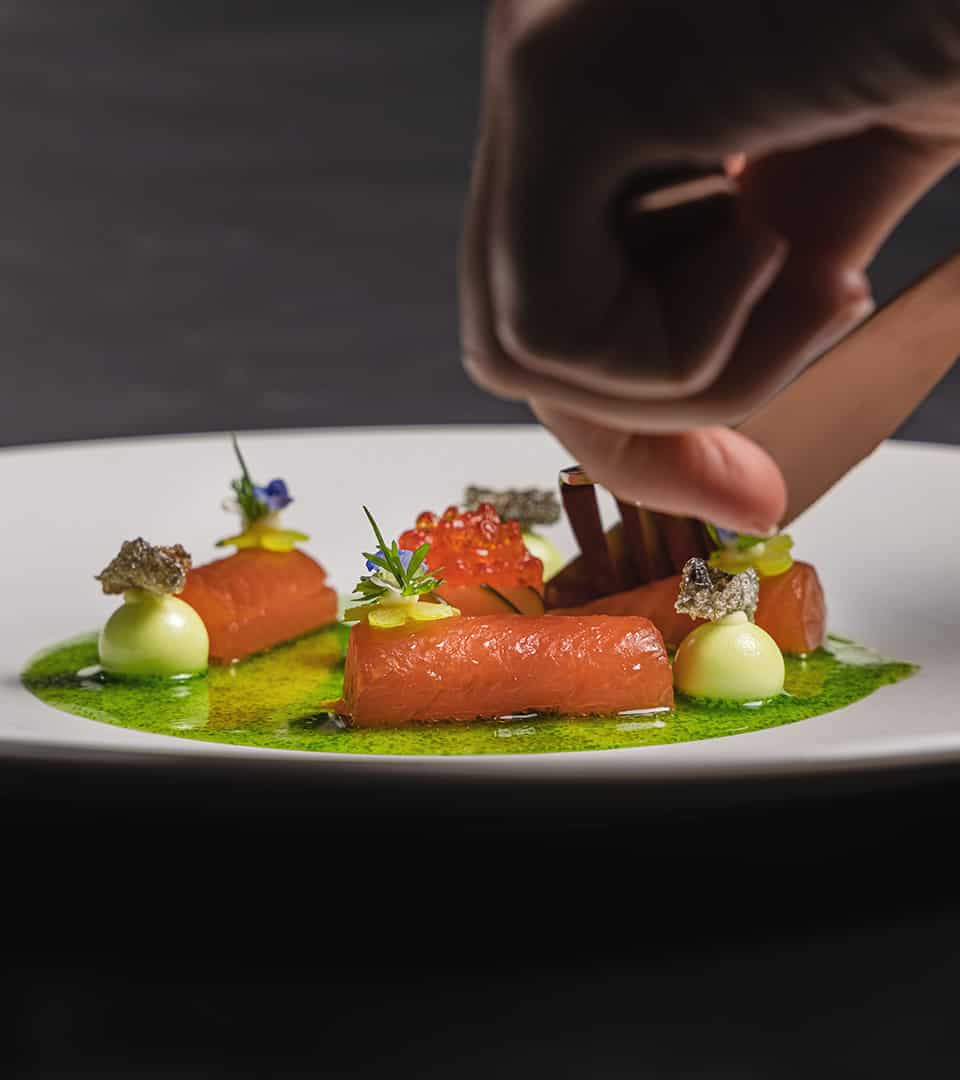 A place of well-being -
created for enjoyment.
A young team
with a vision
Kevin Romes

HEAD CHEF
I wanted to learn from the very best at an early age, so I have 10 global years of learning and travelling in michelin starred kitchens behind me. Johann Lafer, Val d'Or*, Stromburg / Richard Ekkebus, Amber** ,HongKong / Christian Jürgens, Überfahrt***, Tegernsee / Dieter Koschina, Vila Joya**, Albufeira / Sebastian Zier & Moses Ceylan, Einstein**,St. Gallen / Chris Rainer, Schloss Elmau**, Krün
For me, it's the taste that counts. I am a fan of reduced cuisine that convinces through delicate craftsmanship. I believe that perfection comes from reduction.
Pascal Hobler

SOUS CHEF
Growing up only 30 minutes from here away at the German boarder, I feel at home in Lenzburg and love the proximity to the most beautiful places in Switzerland. I appreciate the tremendous diversity of products, traditions and cultures here.
precision, depth of flavour and respectful interaction within the team. I count the Ophelia** in Constance and the Einstein Gourmet** in St Gallen, where I worked as sous chef for the last 5 years, among my most formative stations.
Severin beesten

CHEF pâtissier
Through our family-run restaurant, I was born with a passion for cooking. Early on, I went out into the big, wide world to develop my skills and improve myself. I completed my apprenticeship at Hotel Menge in Arnsberg. Shortly afterwards, I made the acquaintance of Christian Hümbs and was allowed to complete an internship with him at the Atelier München*** restaurant. In 2019, I followed him to the Dolder Grand** in Zurich. As a pâtissier, the delicate work and art inspires me every day.
CHRISTIAN Hümbs

BERATER DER pâtisserie
I am not only inspired by unconventional combinations when it comes to desserts - I am a fan of desserts that convince with vegetables and herbs as well as reduced sweetness - but also new experiences and possibilities. Both during my stations in various star-rated restaurants (among others, at Aqua*** by Sven Elverfeld, La Mer** by Sebastian Zier, Haerlin** by Christoff Rüffer, Jan Hartwig, Atelier***) and as a judge on the TV show "Das grosse Backen", it is my ambition to never stop thinking outside the box. As advisor to the pâtisserie at skin's - the restaurant, that's exactly my job: to motivate, inspire, bring creativity & enjoyment together.
Anton Baecker

CHEF DE PARTIE
Most recently working at Luce d'Oro**, Schloss Elmau and as well at Restaurant Tim Raue**, Berlin, I was happy to come back to Switzerland. It was here that I discovered my love of cooking during my Matura.
For me, cooking is a path to enjoyment and a way to gain insight into different cultures and histories. When I travel, I discover many things and get inspired. In fine dining, I am inspired by the creative freedom to combine flavours from around the world in my own way and to create taste images.
Sandro Roeder

CHEF DE PARTIE
After my apprenticeship in the best restaurant in my hometown, I went through each of the hotel's seven restaurants in three years at Schloss Elmau. The many impressions I gained working with chefs from all over the world were very formative.
After a short time at Irma la Douce*, Berlin, I was drawn back to the mountains. This time to Lech am Arlberg to the gourmet restaurant Aurelio (18 GM).
Benjamin von felten

demi CHEF DE PARTIE
As a young and motivated chef, I love the challenge. I am fascinated by learning new things and the variety of upscale cuisine, and the opportunity to develop myself at the highest level gives me a lot of pleasure. Cooking gives me the chance to awaken a memory or create one with different dishes. My passion for cooking was instilled in me as a child by my father, who runs a hotel in the region.
Basile Schneider

RESTAURANT MANAGER & SOMMELIER
The fascination of smelling and tasting has gripped me since I was a child. Everything had to be tasted. Today, I am lucky enough to use my sensory skills every day in my profession as a sommelier.
Experience gastronomy is just as much a part of michelin starred gastronomy today as taste perfection in food and drink. That's why I face new challenges in the diverse world of gastronomy every day! Like recently at the Opus V** restaurant in Mannheim.
Lisa Wilde

CHEF DE RANG
The fascination of fine dining has always accompanied me. My greatest passion is to give guests an unforgettable evening every day. Seeing the radiance and the wow effect on the guests' faces is always one of my favourite moments.
Even if it is only for a short period of time, it is important to me to build a relationship with my guests, to get to know them and to offer them the best experience. I was particularly influenced by my apprenticeship at Wald & Schlosshotel Friedrichsruhe** and my last station at Ecco**.
SANDRA BRACK

CHEF DE RANG
I love and live gastronomy. From the producer to the end product on the plate and in the glass, all this fascinates and inspires me in my daily work. After my apprenticeship as a chef, I took the leap over the pass and finally decided to work close to the customer in service.
I gained my experience, which I am happy to share with every guest today, near the water, in the mountains, in the countryside and in the cosmopolitan city of Zurich, most recently in the restaurant Mesa* in Kreis 6 as a restaurant manager.
Luca redondi

COMMIS DE RANG
After training as a restaurant specialist, I was looking for a new challenge to put the skills I had learned into practice. My interest in fine dining was awakened by skin's. Here I can live out my enthusiasm for first-class service and develop myself further. The versatile interaction with the guests motivates me every day and I like to give back some of my joy.
Jaamac Adam Asad

STEWARD
Five years ago, I started at the Mammertsberg* as a steward. Then I worked with Pascal at the Einstein** in St. Gallen. Sport was and is our common theme, so I came to Lenzburg with him.
My tasks as a steward are very extensive. I support in the kitchen, help where a helping hand is needed and learn something new every day.
Cosmopolitan and sophisticated.
For us, the product is in the spotlight. We personally select all ingredients to create the best taste. In doing so, we never lose our global vision and are open to new things, based on old traditions.

TELEPHONE:


+41 (0) 62 511 60 05
Reservations: Wed-Sat from 2pm.

Opening hours:
RESTAURANT
Wednesday to Saturday from 6.30pm.
Last order 8.15pm.
HOLIDAYS
16.07 – 06.08.2023
If you arrive by car, parking spaces are available in the vicinity, along the Dammweg or in the "Gleis 2" car park. The restaurant is located directly at the Lenzburg railway station and is therefore ideally accessible by public transport.
You will find the entrance at the back of the old tinsmith's shop, the building parallel to the railway track.
The restaurant is located on the first floor.